Huge Holiday Bike Sale Saturday Dec. 2 9am-4pm West Linn Warehouse Parking Lot 1750 Blankenship Rd Summerlinn Center Rain or Shine E-bikes, Kids Bikes, Mountain, Road, Highend Race, tri-bikes, gravel, classics, vintage, all profits help fund our programs.

Next years Pedal Around Portland 2024 date tba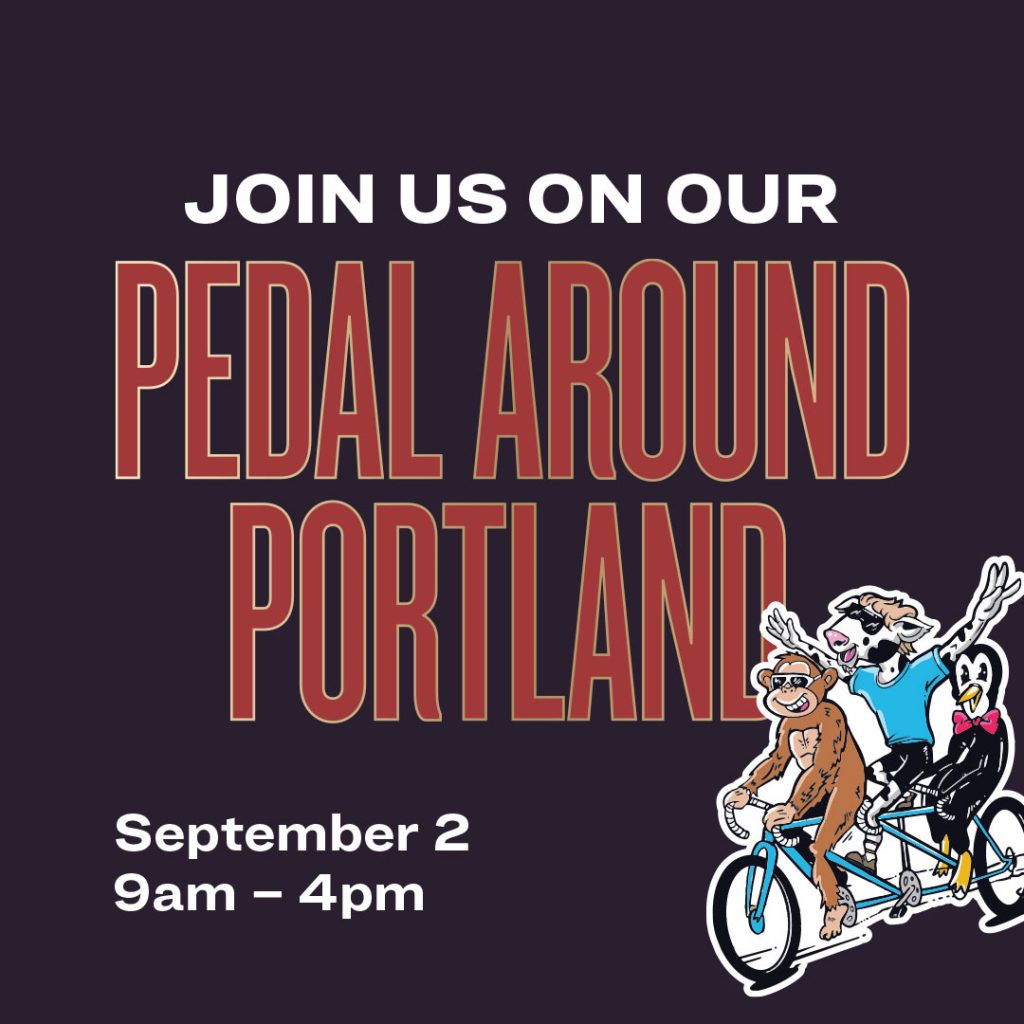 Join Trek Bikes and Free Bikes 4 Kidz on our Pedal Around Portland Ride! Meet up at your favorite Portland Trek shop at 8:15am, then follow the GPS route and roll out on a casual cruise featuring fun filled thematic rest stops at six Trek locations around Portland! Registering also puts each rider into a raffle where you can win one of 3 HUGE Prizes:

1. A Free Trek Travel Trip!
2. $2,000.00 towards a new bike!
3. $1,000.00 towards a new bike!

Date: Saturday, September 2, 2023

Time: 9am – 4pm (meet time is 8:15am)

Registration: Registration is $25 per rider. Your registration fee covers all your rest-stop refreshments, some sweet swag, and entry into our grand prize giveaway.
Donations: Wanna give a little extra? An additional $25 guarantees a kiddo a brand-new bike from Free Bikes 4 Kidz.

Packet pickup: Please pick up your registration packet from the shop where you'll be riding from. You can pick up your packet during store hours on Friday, September 1st or on ride day (September 2) starting at 8:15am.

Participating shops:
Trek Bicycle Beaverton
Trek Bicycle Lake Oswego
Trek Bicycle Westmoreland
Trek Bicycle Happy Valley
Trek Bicycle Portland Hollywood
Trek Bicycle Portland Downtown

To register click the link or use the qr code

https://washcobikes.wufoo.com/forms/mak8jyq1y2b6yn/
Click on the name of your closest collection site listed below or on the map to get direction
Providence Park
Providence Medical Group, Bridgeport
Providence Gresham Rehab and Sports Therapy
(Gate F Morrison and 20th)
Providence Medical Group, Glisan
Providence Medical Group, Mill Plain
Providence Medical Group, North Portland
Providence Oregon City Medical Building
Providence Medical Group, Wilsonville
Providence Newberg Medical Center
(See interactive map below for drop off locations)
Map for 2023 collection day sites
Want to learn more about our program? Check out this video from our Giveaway at IRCO!